Back to school under the sign of responsible management
The future students in 1st years of Bachelor in Business and Master in Business of ESDES, Business school, are invited to a day of pre-school on Monday, July 4. On the program: workshops to break the ice, exchange time and escape game Eco-venger. All the keys to successfully entering higher education and arming themselves to become true responsible managers.
The return to graduate studies is a highlight of everyone's journey. So that the students of the promotions who will make their return to the campus of the ESDES Lyon Business School in September 2022 prepare it best, the teaching teams offered them a day of pre-school under the sign of conviviality and CSR. More than a hundred students responded!
They were able to take part in workshops to get to know each other, to visit the Saint-Paul campus in the heart of Lyon and to exchange with teams, teachers and even current students, present for this essential day. Highlight of this day of discovery: the Eco-revenge business game. As a team, the students had to solve different puzzles and take on several challenges, all related to CSR, to arrive at the resolution of the investigation. At the end, they were given a copy of «Pissing in the shower will not be enough», the book of Time for the Planet. A real-life exercise for the responsible managers of tomorrow!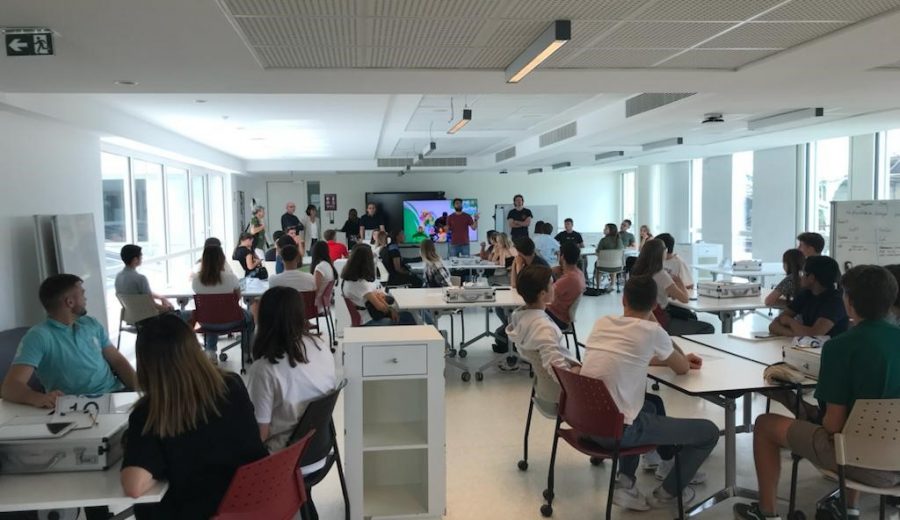 This day allowed the students of the Bachelor in Business and Master in Management to meet, visualize the campus and have a taste of student life and to think more serenely about the big day of the new school year next September.