Arlette L. S. - Cameroun - Master International Business Administration
I chose ESDES for several reasons : ranking among French business schools, different specializations and an international dimension, because I want to pursue a career abroad. I have a passion for tourism. I am cameroonian. I did Bac B SES at Collège de la Retraite in Yaoundé Professional degree at Isma in quality management, a master in ESSEC in Douala in quality management and 1 Year Master PGE at ESDES en International Business Administration
Contact :
Linkedin : Ngo Samnick Lydie Arlette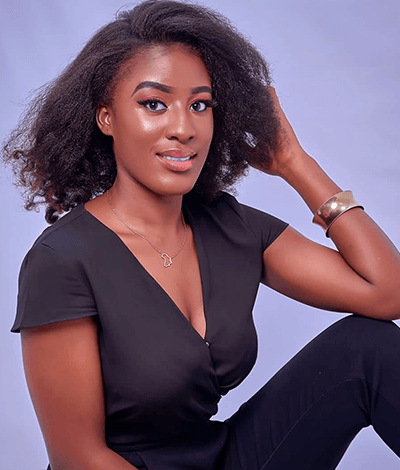 Daniel P. B. - Mexico
I chose ESDES because I wanted to have a good academic preparation as well as n rich international experience in a beautiful city. The new friends I have made here is one of the things I like the most, also the extracurricular events they organize are fun. When I'm not studying, I like to discover new places and eat in local restaurants, the cultural and gastronomic life in Lyon is amazing. I'm from México.I studied my bachelor's in finance back in Mexico, at Tecnológico de Monterrey.
Contact :
Instagram : @depebe.fr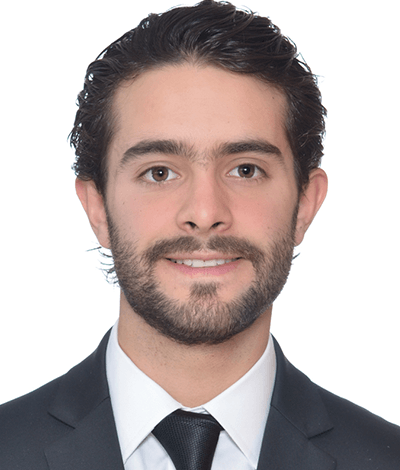 Thi Dung T. - Vietnam
I chose ESDES because ESDES is one of the top business and management schools in Grand Ecole's of France in general and in Lyon in particular. Another reason is that ESDES is a member of CGE and accredited by (EFMD) the leading international network in the field of management development, AACSB. This is the oldest and most famous accrediting organization for business training , a proof of an honor degree. Their program is also suitable to my study target. ESDES is in the center of Lyon. It is very convenient for me to take the transportation to study. The school is very spacious and the teachers/friends are very friendly and helpful. My passion is learning about business skills, reading books about skills development and my hobby is conquering the mountain trail running and road cycling.
Contact :
Instagram : @dung_tran209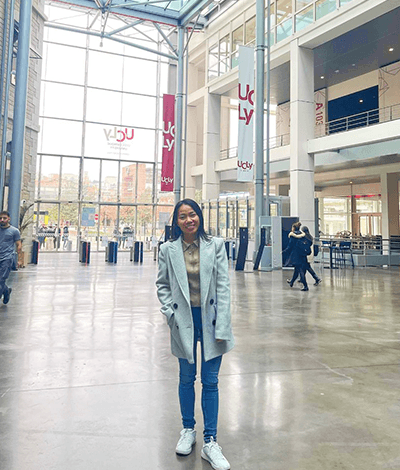 Silje S. - Norway - Master in International Business & Administration
I heard about ESDES while doing my bachelor's degree in Norway, as I wanted to do an exchange in France. My counselor recommended me to go to ESDES and I was accepted – but it was sadly canceled because of the pandemic. Because of this, I decided to go for the whole Master's degree as soon as I could, and it was the best decision of my life! The students at ESDES are such nice people, and the school spirit is just amazing! I am happy as soon as I get to my class and see my classmates, and we love going for coffees together in the breaks !I spend a lot of time walking, exploring, travelling, partying and reading! Drinking coffee after class in a bar with some friends after class is also a big passion of mine.
Contact :
Instagram : @siljerstrand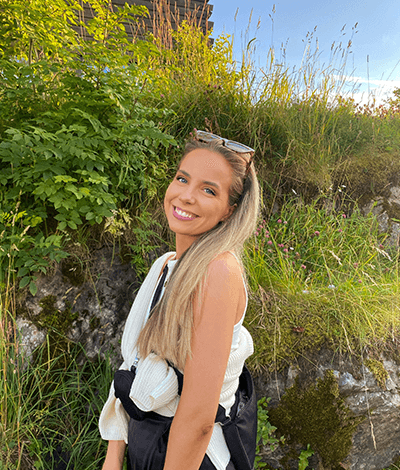 Malak M. - Jordiania
I chose esdes because I wanted to go to a university where i could study not only amongst french students but international ones as well. a university that had a good reputation as well as an enjoyable student life where students can come together and enjoy different types of activities together. I really enjoy the association life at esdes because you get to not only meet people from your program but others as well and you are just able to get to know each other and enjoy your time. I am also appreciative of the teachers here who are willing to help every student individually even though there are many of us, they are willing to help anyone who needs it. My passions and hobbies include : Photography, art, boxing
Contact :
@malak.malkawii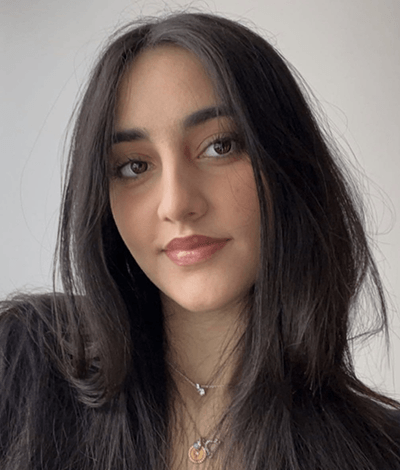 Tuan Anh L. - Vietnam - 3rd year Bachelor in International Business
Hello, my name is Tuan Anh from Vietnam. I am currently pursuing a Double Degree Program in International Business at ESDES. I was really impressed with the quality of the faculty and the range of courses on offer. ESDES has an excellent reputation for business and management education, and I felt that studying here would give me the skills and knowledge I need to succeed in my career.
One of my favorite things about ESDES is the diversity of the student body. I've had the opportunity to meet and work with people from all over the world, and it's been really eye-opening to learn about different cultures and ways of thinking. The campus is also beautiful and well-maintained, making it a great place to study and spend time.
Contact :
@anh.lt1201/tuananh.le@esdes.ucly.fr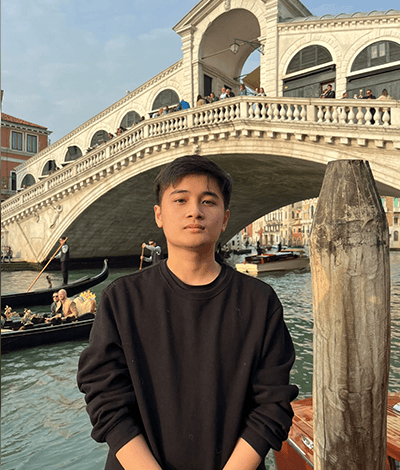 Azeez S. - Iran - 4th year PGE
When I come to France With no knowledge of French language for me it was a challenge to have access to big university. But my dream come true and here I'm today sharing this adventure with ESDES school, when I feel naturally my place with all the possibility that is offer for everyone. With sustainable education cant creativity. The environment it's so helpful to be a good student, the multi-culture exchange with the teachers and also the student and the relationship between the direction and the student it's like second family.
What's your passions or hobbies ?
Cinephile, doing my motivation speaker, traveling, connecting and create new bridge
Where are you from?
Ninive, Irak/ Lyon
Instagram :
@azeezsadeq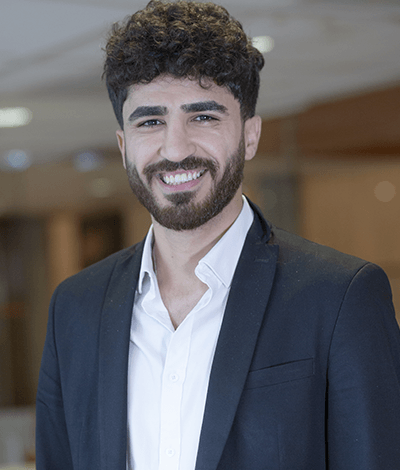 Diem N. T. - Vietnamese - 3rd year Bachelor
Hi, my name is Diem. I am studying Digital Marketing at ESDES in the Global Business Development Program. I love travelling and exchanging cultures. I am also a member of  Global Village Project and ESDES Media. You can contact me for anything such as life in Lyon, ESDES Program, or just simply make friends. Don't hesitate to contact me through whatsapp: +84925122090 or email thuydiem.nguyen1@esdes.ucly.fr
See you soon at ESDES!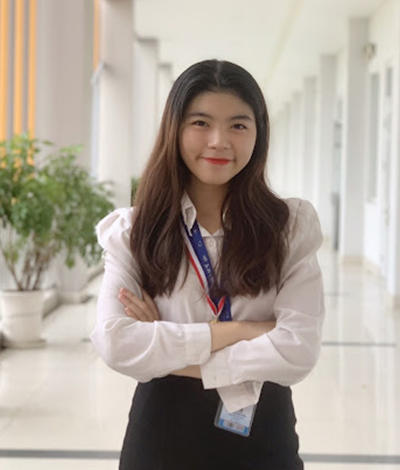 Sol C. - Argentina - 3rd year Bachelor
Hi, my name is Sol and I have always dreamed of studying abroad and I'm finally doing it at ESDES! I am more than happy to help you answer any doubts about the programs offered and student life in Lyon, let's get in touch!
Thuong N. - Vietnamese - 1st year Master in International Supply Chain and Purchasing
Hi, my name is thuong. Currently, I am a degree seeker in Master 1st in International Supply Chain and Purchasing at ESDES. As an international student from Vietnam with some experience about exchange programs, I am at your disposal for all questions about the university, programs and living experience. I am fluent in English and basic French. Do not hesitate to contact me if you want to know more about ESDES, UCLy.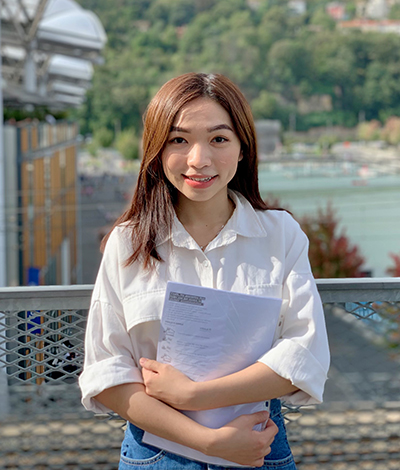 Madhav A. - Nepalese - 1st year Master in International Business Administration
Hello, I'm Madhav from Nepal, Master in International Business Administration program at ESDES, Ucly. I have 3+ years experience in France with 3 languages Nepalese, English and basic French. Don't hesitate to reach out if you have any questions.