A three-year program that is ideal for students who want to study international Business in France with classes taught in English. The Bachelor in international Business is designed for students who are eager to stand up to the challenges of global business landscape, have the ambition to make a serious impact in shaping our society. With an equal mix of theoretical and applied courses, our Bachelor in international Business provides students with a solid understanding of the international business environment. Students will acquire all must-have competencies in management and will develop all professional knowledge, culture and skills needed to enter the european employment market. .
Students will have the huge advantage of studying with international and French students (around 35 nationalities studying in the program), and therefore are in complete immersion to understand different cultures.
Study in France
Bachelor in International Business
Benefits of this course
Ideal for students who want to study business in France and wish to follow a program taught in English
A balanced mix of academic and professional learning experiences
A focus on an industry sector of your choice
Students and companies trusting the Bachelor in International Business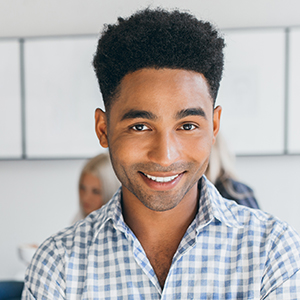 Célio M.
I joined Esdes Lyon Business School in 2018 by enrolling in the Bachelor in International Business.
Thus, after completing my degree in 2021,  I can confirm that program content acquainted me with necessary analytical knowledge and skills needed in the very volatile business environment, by putting stress on how much culture differences can impact decision-making within a company and how business can expand cross border.
Another key point is that the program is covered by very qualified Professors and the dedicated course Coordinator who is very supportive and always willing to improve students' experience.
At Lyon Catholic University and Esdes respectively, this is the only program that have multi-cultural class with students from different part of the globe. I can proudly say that after 3 years of study I have made at least one friend in each continent.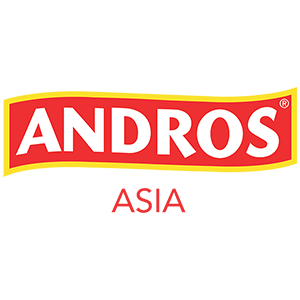 Valentin Tran
At Andros Asia we are looking for the leaders and managers of tomorrow. We are building business and teams are very young but it's not an issue because we chose good profiles, especially with an experience of studies overseas. It usually makes the difference.
That's why we decided to send some students we have selected into the Bachelor and Master Program of ESDES, in partnership with the University of Economics and Law in HCMC.
The program provide necessary skills and knowledge for sure but the global context and multicultural environment are the keys! Because it brings to them the values and the mindset of leadership that we need in international companies like Andros in Vietnam. We are looking for people who can transform the company and able to bring value, creating new jobs and fulfill new scopes of work.
Studying in france during 1 to 3 years is also the opportunity for us to build a real program for the student: we call it the Young Talent Program: the company pay a part of the tuition fees and build a program of internship at headquarter in France .
And we are very satisfied because it makes very talented profiles, flexible and open towards the world, fast execution with ability to integrate teams in Vietnam immediately after studies with a real mission and tasks.
More programs