ESDES is part of UCLy (Catholic University of Lyon), a non-profit association. The School has an agile governance system, consolidated around its Executive Committee, which is complemented by advisory bodies in order to consider the needs of each of the School's stakeholders.  
Executive Committee
Oliver MAILLARD – Dean
Nathalie BERTIN BOUSSU – Director of Admissions, Promotion and Diversity
Steven COISSARD - Director of Programs and Student Life
Kevin PON – Associate Dean for International Development and Accreditations
Emmanuelle REY-MARMONIER - Director of Master in Management program
Emilie SOTTON – Director of Marketing & Communication
Marine TRIOMPHE – Director of Corporate Development and Student Career Pathing
Linh-Chi Vo – Associate Dean for Research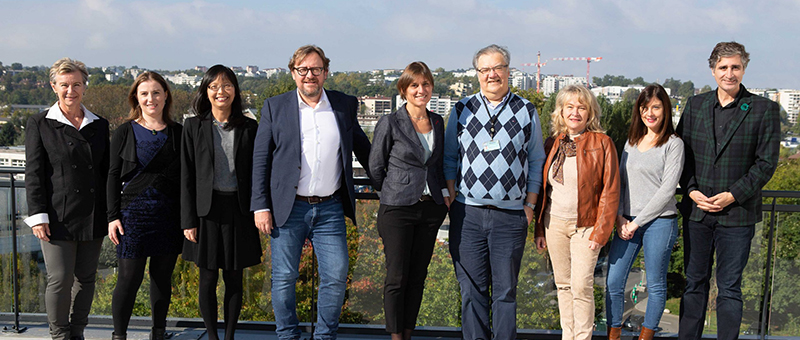 Committee for Research Evaluation
The CER (Committee for Research Evaluation) measures the performance of research professors and advises them in their choice of research topics. The CER allocates the research workload of each research professor for the following academic year.
The CER is composed of the following members:
Tamym Abdessemed, Executive Director of ISIT
Monique Monté, Director of Human Resources, UCLy
Emmanuel Gabellieri, Vice-President, UCLy
Valérie Aubourg, Vice-President for Research, UCLy
Christian Le Bas, Head of Research Area, ESDES
The four heads of academic departments (not including languages)
Olivier Maillard, Dean of ESDES
Linh-Chi Vo, Associate Dean for Research
Program Review Committee
The CRP (Program Review Committee) monitors and evaluates the effectiveness of the programs in terms of educational objectives. It determines the need for resources and thus for faculty recruitment.
The CRP is composed of the following members:
Director of Programs and Student Life
Programs Directors
Year Level Coordinators
Specializations Coordinators
Heads of departments
International Advisory Board
In conjunction with the governance of ESDES, the IAB (International Advisory Board) is composed of nine leading figures from the economic and academic world. This advisory body accompanies ESDES in its development by making recommendations concerning the School's strategy or the way it is implemented.
The IAB meets once per year, bringing together:
The members of the ESDES Executive Committee
Jean-Michel Bérard, Dean of ESKER and Chairman of the IAB
Florence Legros, Dean of ICN Business School
Katia Passerini, Dean College of prof. studies at St John's University (USA)
David Brooksbank, Dean of Cardiff School of Management (UK)
1 alumni representative
1 student representative
1 Cap ESDES representative
2 economic representatives (partner companies)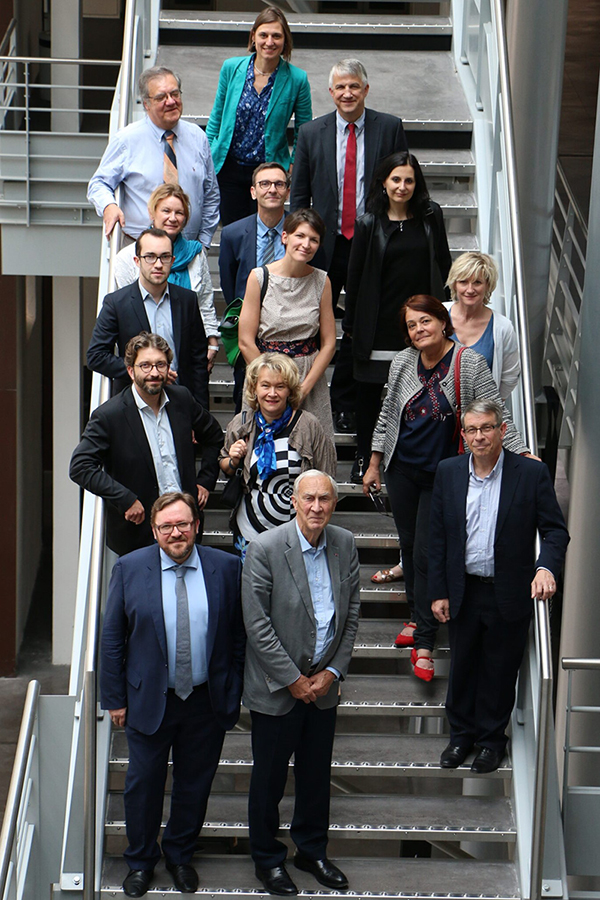 Global Student Council
The Global Student Council is made up of student volunteers who wish to contribute to the development of the School. They are encouraged to give their opinion on the School's strategic directions, including teaching, educational policy and student life.
Corporate advisory committee
The corporate advisory committee is a forum for reflection and exchange between pedagogical coordinators and companies. It evaluates and develops the content of the programs to meet the expectations of companies, with the aim of producing highly employable graduates whose educational experience is adapted to the changing market.
It is made up of pedagogical coordinators and partner companies.