We are ESDES
Feedback from professors, students, alumni
Daniel Suissa
A graduate of the IAE of Lyon's Master's program, he is now Coordinator of the Master's Specialization in Industrial Management and Engineering.
Daniel Suissa held several management positions in the IT industry before becoming passionate about teaching and business creation.
See more
Simon Adjedj
From his time at ESDES, Simon remembers… a sense of attentiveness, sharing and team-building and all the skills necessary for developing your own business: accounting, corporate finance, law, marketing, project management…. We use everything: from theory to sharing experiences. Everything you need to grow!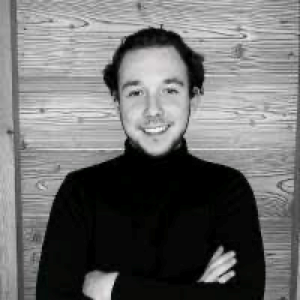 Clément Barioz
Wastes are a business on any markets where there are still wastes. Intern in a shop specialized in swimming pool materials, I just realized the opportunity to reuse, remake and renew the full range of swimming pool robots and motorized tools. We created L Local Piscine in 2020, with over 200% of growth we are convinced that the second-hand market will emerge as a natural way to equip personal pools. Circular economy is the key on both economic and ecological issues.
Aimée
I have always been interested in law and legal matters. The Bachelor in Law and Management is the only course that offers a dual curriculum from the first year. When I was younger, I wanted to become a lawyer. However, when I graduated from high school, I opted for a business school to broaden my career choices and job opportunities, without specializing too early. Today, with ESDES and the Faculty of Law, I can fulfill my ambitions while at the same time shaping a different outlook on the world, and am developing a wider range of skills and a profile that really stands out.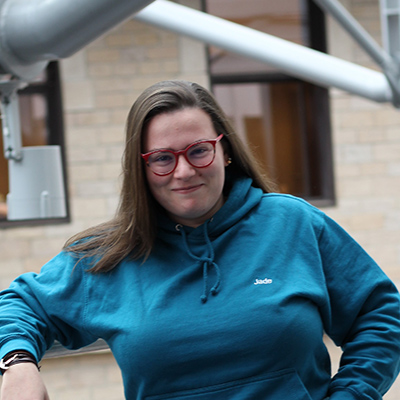 Jade Tourrette
I've been concerned about environmental issues for a long time. In high school, I was already involved in several associations within my community and at school. Being from the Ardèche region, protecting nature and its fragile balance is important to me. That's why I came to ESDES – to develop these values and this sense of involvement. With The New Locals, I have been able to take concrete action to develop eco-friendly practices on campus.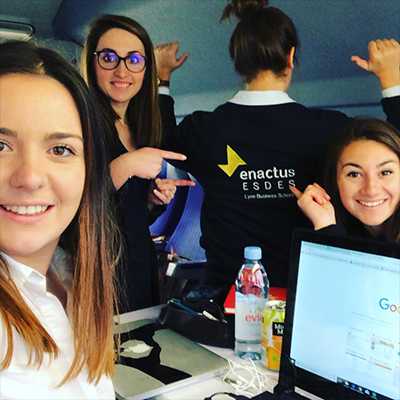 See more
Auriane
The ESDES Enactus program allows us to develop our interpersonal, managerial and entrepreneurial skills through a unique experience! I loved playing a part in addressing society's challenges by thinking up creative and cooperative projects.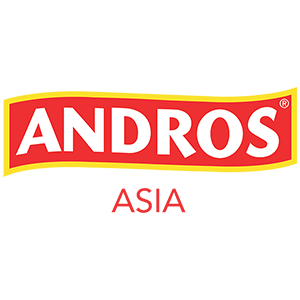 Valentin Tran
At Andros Asia we are looking for the leaders and managers of tomorrow. We are building business and teams are very young but it's not an issue because we chose good profiles, especially with an experience of studies overseas. It usually makes the difference.
That's why we decided to send some students we have selected into the Bachelor and Master Program of ESDES, in partnership with the University of Economics and Law in HCMC.
The program provide necessary skills and knowledge for sure but the global context and multicultural environment are the keys! Because it brings to them the values and the mindset of leadership that we need in international companies like Andros in Vietnam. We are looking for people who can transform the company and able to bring value, creating new jobs and fulfill new scopes of work.
Studying in france during 1 to 3 years is also the opportunity for us to build a real program for the student: we call it the Young Talent Program: the company pay a part of the tuition fees and build a program of internship at headquarter in France .
And we are very satisfied because it makes very talented profiles, flexible and open towards the world, fast execution with ability to integrate teams in Vietnam immediately after studies with a real mission and tasks.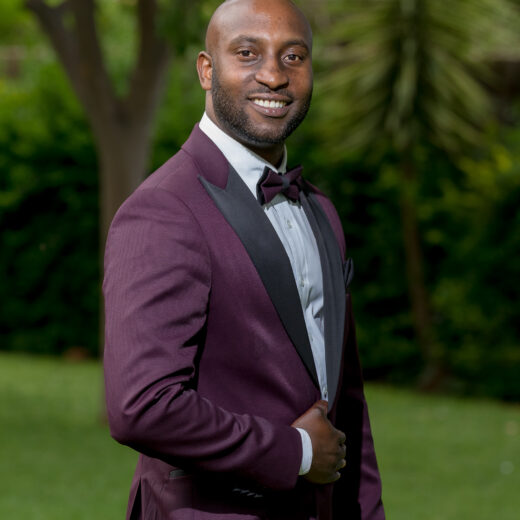 Qinisani Qali Ndlovu
I decided to apply at Esdes for three mains reasons:
I am in the field of circular economy
the latest rankings achievement by the school convinced me to apply at Esdes Business School.
the values of the Catholic University of Lyon and Esdes.
I find it very important for a university to be in line with the persona, goals and ethic of a student, I felt that Esdes would provide me an edge over other students from around the world, owing to its teaching methods, high regard for quality and its emphasis on creating international flavour within the student's community.As an entrepreneur in the field of plastic recycling I feel, the program is enhancing my business skills while increasing the depth of my circular economy knowledge.
I now have the ability to approach situations and business scenarios with more clarity and I am able to engage with circular economy literature with broader understanding.The connection of all the modules and how they relate to one another has really been a "wow" for me, it is a complete program.I hope to firstly put to practice the skills and knowledge that I would have gained in this program. I want to use this program to enhance my business processes and how waste and recycling are viewed in my country.
I want to be a pioneer of sustainable plastic waste management. Lastly, I want to impart this knowledge to the youths in Zimbabwe, this will help in reversing the pollution mindset that many emerging economies suffer from.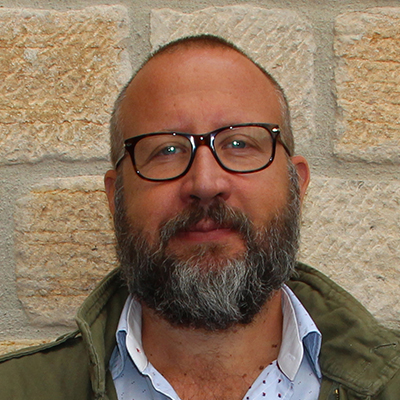 Franck Giroudon
A graduate of EM Grenoble, Franck Giroudon is head of Marketing and Digital Business specialization 100% in English. He has over 20 years of professional experience in marketing and business development in the field of new technologies. During his career, he has held managerial and general management positions in international groups and startups.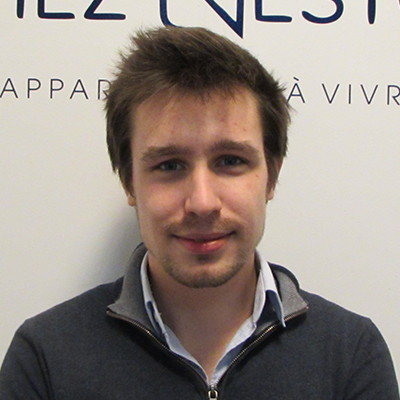 See more
Louis Bonduelle
From his time at ESDES, Louis remembers … Memories from abroad, friends of course, but also a solid background of varied skills, all of which are necessary in the day-to-day running of his company. Being able to talk to a lawyer, a salesman, a banker, a marketing manager etc. are major assets when you are developing a company. Without necessarily being an expert, you have to be able to make yourself understood, make certain decisions and evaluate results.