We provide a wonderful array of opportunities for students to experience the language and culture of France. These activities are designed for students to discover the cultural heritage of Lyon, and provide perfect opportunities to socialize.
It starts on your first day on campus with an integration day, which will allow you to meet fellow students.
Every semester, numerous trips and activities are planned; these include visits of Lyon, Silk Workshops, Global Village, International Dinner, wine tasting in the Beaujolais, visiting the medieval village of Pérouges, dinner with a French family and French cooking classes. Additional cultural activities include: a trip to Disneyland, Ski week, a visit to a chocolate factory etc. organized by the International Students Club.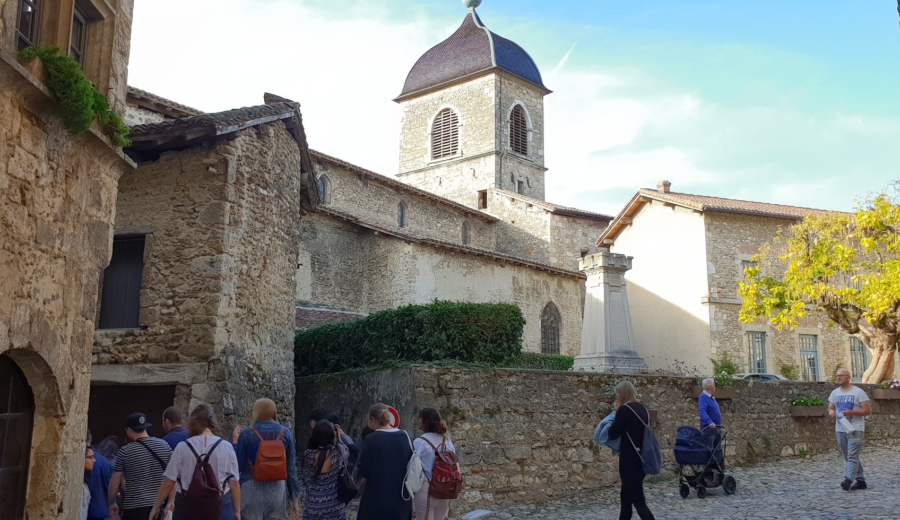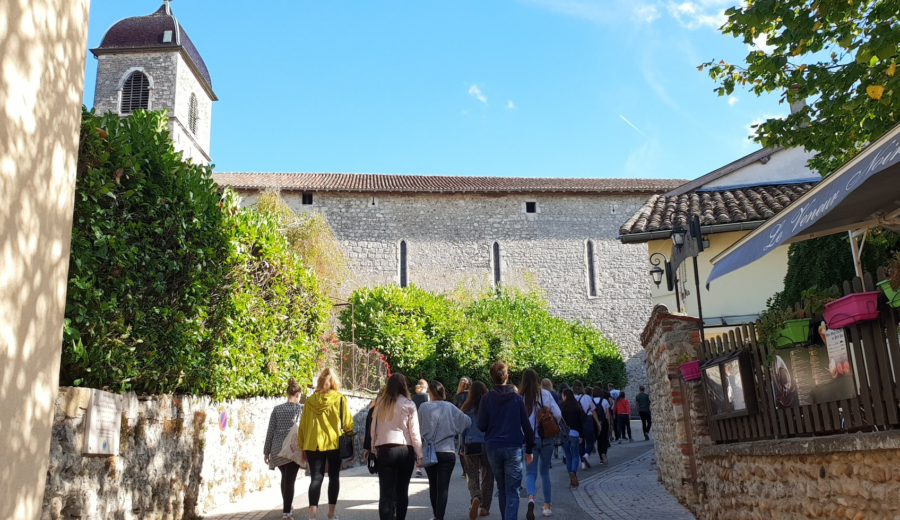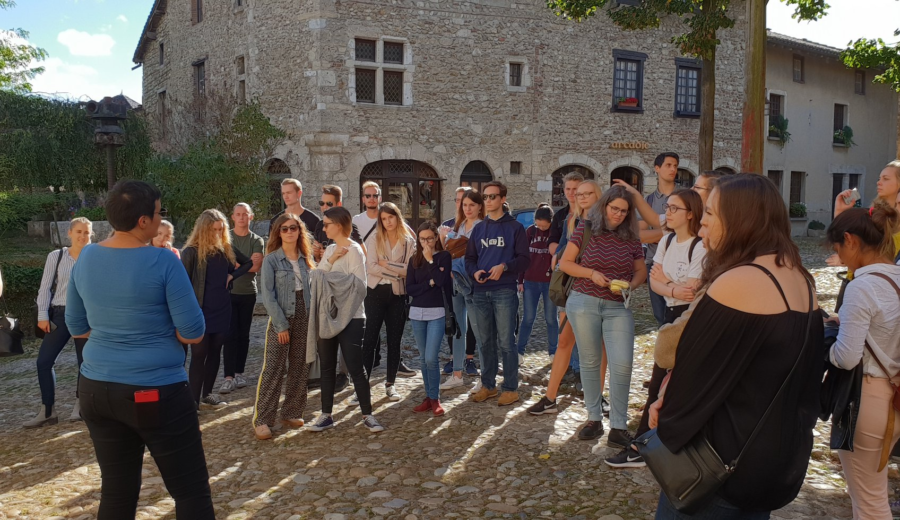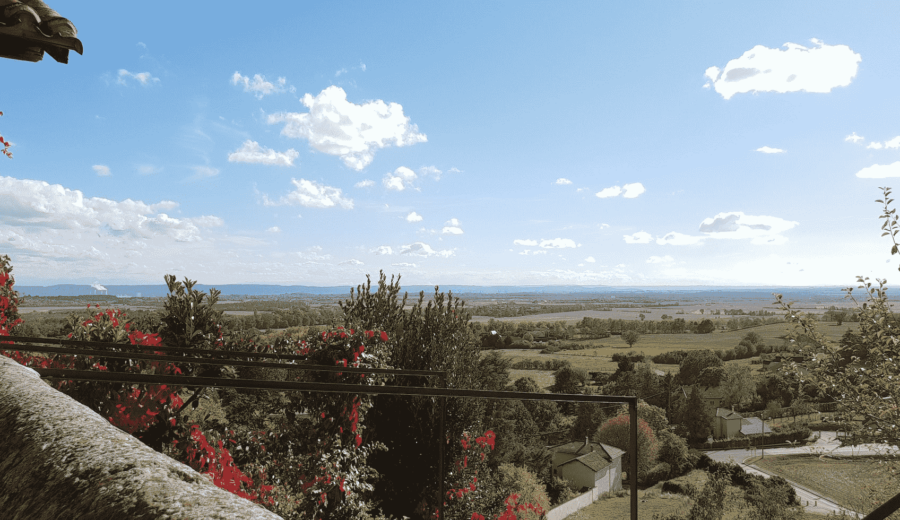 Cultural activities are also organized at the University level so ESDES students can socialize with students from other faculties.
UCLy offers the following events and activities: Language Café, Ciné-Club, Welcome cocktail, Galette des rois, wine and cheese evening, Chinese New Year, visits to museums, bowling nights, exhibitions, sport challenges, boat cruises, etc.
To facilitate your integration into the French culture, we offer a Buddy program which helps international students deal with language barriers and cultural differences, and establish social contacts while offering both international and French students an opportunity to have a multi-cultural university experience. International students will be paired with French students to help them upon arrival and to settle into life in Lyon.