Yann Metz - ESDES Alumni 2011
FROM HIS TIME AT ESDES, YANN REMEMBERS...
Huge gratitude towards his finance teacher who helped him successfully complete his CFA (Chartered Financial Analyst) certification during his final year at ESDES. He also remembers the experiences abroad (UK, India, USA) and of course his experience as Vice-President of the BDE Rythm'X association.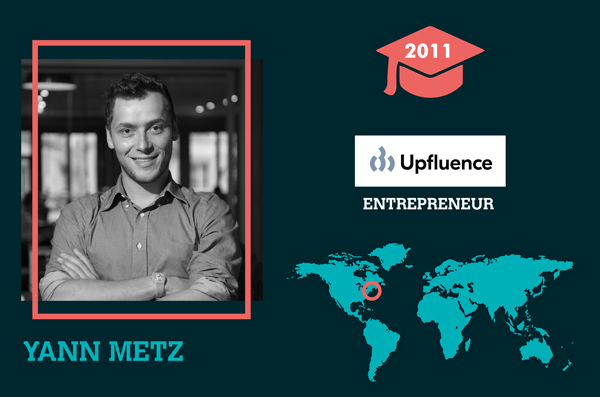 TODAY HE IS:
Yann left for San Francisco before the end of his Master's degree. In 2012, with three other ESDES students: Kevin Creusy, Vivien Garnès, Thomas Mesnier and an engineer friend, he created Upfluence, a startup that develops software for marketing influence.
6 years later, the company has 40 employees in 4 locations: Lyon, Paris, New York, and Lausanne. In 2016, Yann decided to complete his studies with an MBA at Harvard Business School, and consequently became part-time CFO. Vivien Garnès, also an ESDES alumnus, took over as CEO of Upfluence, which he manages from Lyon.
FOR HIM, THE NUMBER 1 QUALITY OF A GOOD MANAGER IS…
Attentive listening.