ESDES Lyon Business School ranked 4th best school to study at!
Every year, ChooseMyCompany asks students of the 40 best French business schools about their satisfaction rate. Their answers are used to publish a ranking of students' favorite schools, those where it is good to study. In 2022, ESDES is ranked 4th, with a confidence rate of 85% and 82% of recommendation.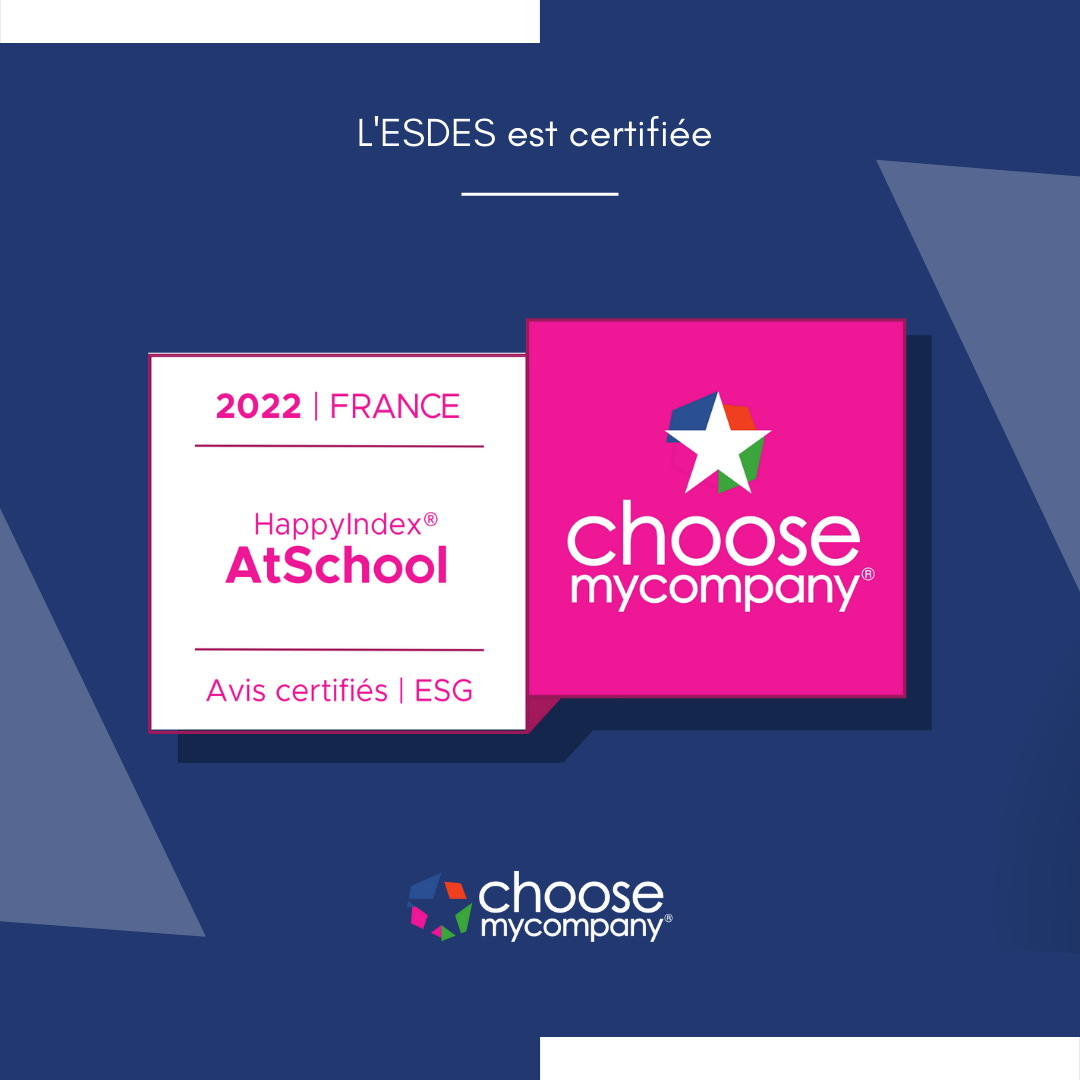 ESDES is awarded the "Happy@School" label
The "HappyAtSchool" label is the guarantee of a high level of satisfaction within the school, awarded by the students themselves. Several criteria must be met, including the quality of facilities, respect for the environment, academic teaching, student life, relations with companies as well as confidence in the future.

Some numbers:
- 82% of students recommend ESDES as a place to study;
- 92% of students believe that the facilities (campus, premises, infrastructure) are up to the school's ambitions;
- 78% of students say that their student life is rich in extra-curricular projects (associations, events, conferences, sports, art, etc.);
- For 72% of students, the school allows them to get in touch with companies that interest them.
For more information: https://choosemycompany.com/fr/classements/2022/at-school?regionCode=FR&schoolSectorId=24